Custom Metal Work - Welding, Machining and Fabrication

Milltown Machine and Fabrication is dedicated to delivering the highest quality materials and workmanship to our clients. Our fully trained staff of F4 Qualified Welders, Machinists and Industrial Mechanics has the experience, craftsmanship and skill to complete any job. We offer a full range of services in metal-working , from sales of raw materials to manufacture of sub-assemblies to fully assembled machinery.
FABRICATION AND ASSEMBLY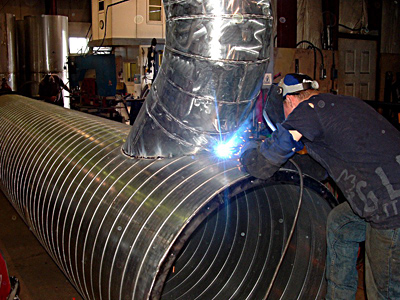 Within our large Fabrication Shop, we have a number of well-equipped welding stations, as well as an moveable overhead crane, which allows us to handle some very BIG jobs. We have a full staff of CWB 47.1 Certified welders, who are experts in working with steel, aluminum or stainless steel. Our Fabrication Shop facilities also include:
20' x 10' CNC cutting table with plasma or oxy/acetylene torch
2 Plate rollers, 6' and 8'
13' Hydraulic Press brake
10' Shears (up to 3/8" plate)
Iron Worker (Punch/Shear)
50-ton Hydraulic press


MACHINING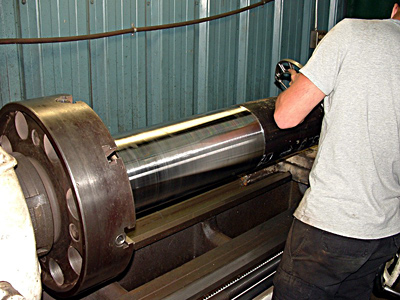 Our Machine Shop is also well stocked, and our full-time machinist has access to many tools and processes, including:
Digital Milling machines
Lathes
Horizontal boring mill
Surface grinders & Presses


PAINTING AND FINISHING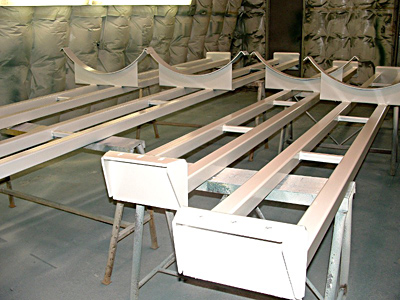 After fabrication, we send many items to our new Finishing Department, where we now have a new building dedicated to sand-blasting and painting.
Industrial High-Volume Sand-Blasting
Pressure-Fed 2-part Epoxy paint system
Dedicated Paint room for expert results


---
Retail Sales at MMF
We offer retail sales of steel, welding supplies, pipe fittings and many sizes of bolts and nuts. If you need hydraulic hoses and fittings, we carry a wide selection, and can make hoses for you while you wait.
We are also your local Praxair Depot, with all the standard gases and fuels for the welding professional or hobbyist.
---
Portable Metal-working Services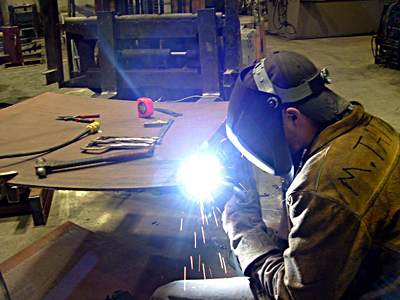 For all those jobs which must be done on-site, we are fully equipped to provide portable welding services as well as industrial mechanic services, to help our customers avoid costly down time. With access to diesel powered welders, heavy-duty air compressors, mobile cranes and man-lifts, the MMF staff can work anywhere, any time.
---
30-ton Mobile Crane Service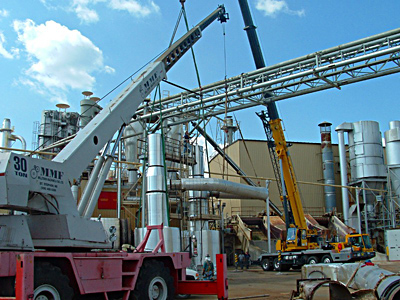 With our 30-ton Drott mobile crane, we are able to lift heavy loads in even rough terrain. Combined with a wide selection of heavy equipment (excavators, bull-dozers, payloaders and dump trucks), MMF can handle even the biggest jobs.